The Mayo'rs residence, Tres Cay in Cinco Cays National Park Columbia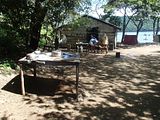 The Deputy Mayor's residence,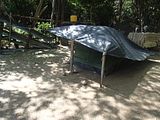 Saw a lot of these beauties being used on a daily basis,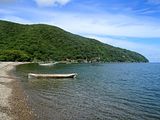 Wonder which came first, the table or the tree?
The Mayor's cooking facilities,
Fresh sushi!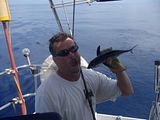 Damn!! Who is this devilishly handsome sailing man??
Heh, heh! I got the keys to the cannon!
The lighthouse at Santa Marta Columbia.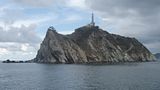 A regulation five foot two inch Colombian soldier with automatic weapons and a Sigg on his hip.
(FYI, they really don't seem to like having their photographs taken...)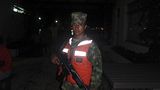 Three bags full! The night before departing for the ABC's,
That enough photos for ya or ya want some more?