On the CAL 34 the oil filter is off engine, bulkhead mounted, in the bottom down position, perhaps so it can/could/would/ drain back into the sump once the engine is shut off. This assumes that it is not a closed circuit and air can take the place of oil as it drains.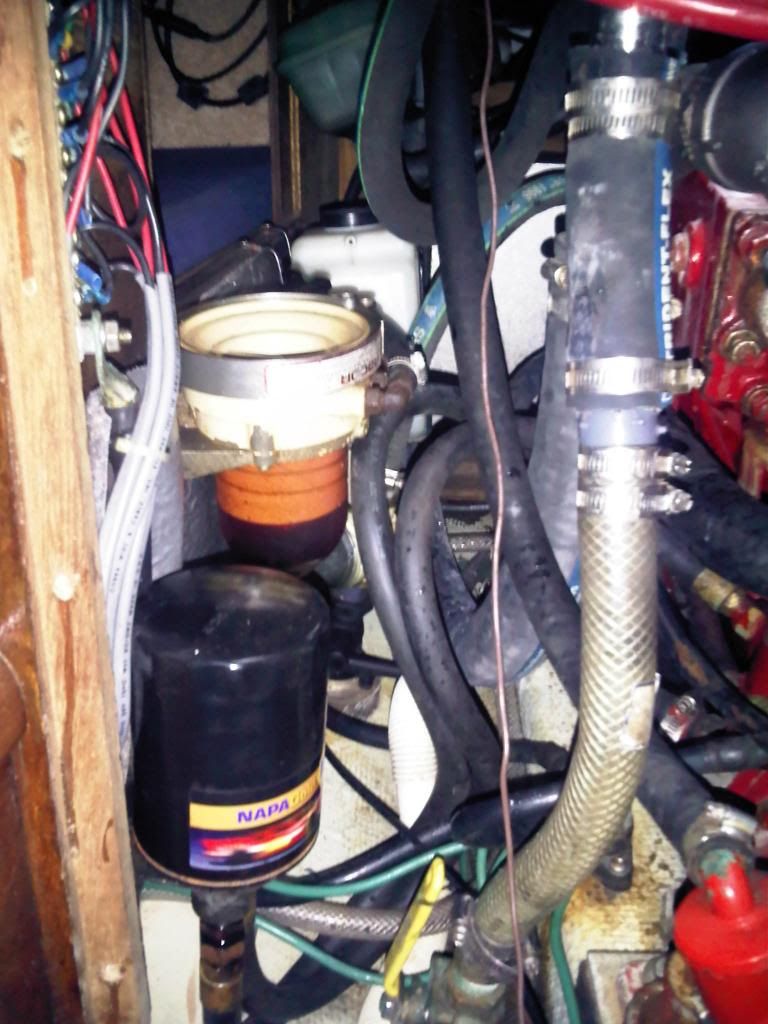 Note that on my previous boat, the filter was also off engine, bulkhead mounted, but with the hoses and bottom of the filter (opening) in the up position, arguably preventing the oil from draining back into the sump.
My question for this learned group is, with the filter basically sitting at the outlet of the oil pump, i.e. oil flow goes from suction - from sump - to pump - to cooler - to filter - and only then to the various oil lines and branches within the engine that receive clean and cooled oil. In my simple brain, if the oil would be encouraged, or allowed, to drain back into the sump upon engine shutdown, would not upon startup the engine be temporarily starved from oil until the pump sucks it back out from the sump, pushes it through the cooler, filter and then finally into the engine?
On Seraphim, the lines, cooler, and filter easily add up to 1 or maybe even 2 quarts...
What say you - would it make sense to take that filter and turn it around?